We've been making apparel and gear for riders since 1912. We know what works. On the road, and on a t-shirt. We build things with the kind of quality that can turn a leather jacket into a family heirloom. From functional gear like rain suits and helmets, to mechanics' work shirts, to modern riding jackets, to apparel that lets you roll with some Harley when you're off your bike, we've got you covered.
Your Harley-Davidson dealer is the place to find it. Stop in and smell the leather. See what feels right to you.
FXRG® COLLECTION
---
When the ride calls for high-performance riding gear, look no further than the FXRG® collection. 115 years of riding experience meet up with road-proven designs and the latest technology to make this line of gear the one to rely on. It's built to help you ride further and be more comfortable in the saddle as conditions change. You're only as good as your gear. Get the good stuff.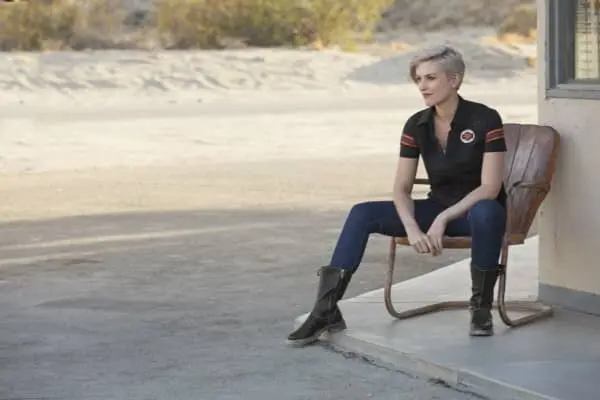 GENUINE MOTORCLOTHES® COLLECTION
---
This is iconic Harley-Davidson® riding gear and apparel. Classic, bold and strong. Riding jackets built from the most durable materials to keep you riding through it all. Tough hardware. Everything you need from helmets and rain gear to t-shirts and caps, and plenty of black and orange so you can show the world your true colors. The pride runs deep here.
1903 COLLECTION
---
The 1903 collection was built from our passion for two wheels that was born 115 years ago. Vintage-inspired Harley-Davidson® graphics that come straight out of our history. Hand-stitched details. Top quality materials. The heritage runs all the way back to our roots, but the function and style are timeless. This is the true original, made to be worn by the true original.
GARAGE COLLECTION
---
There's nothing complicated about the garage collection. Stripped down, rugged and raw. That's as it should be, because it was inspired by workwear. And we're talking about the kind of work that gets done by people who have a wrench in their hand. We've got everything from leather jackets and boots to shirt jackets and trucker caps.
H-D® MOTO COLLECTION
---
We gave the throttle a modern twist when we set out to create the H-D® moto collection. The details are subtle. The lines are clean. They're designed for mobility and riding comfort but made to look good when you're off the road. They're cut to fit your body with sleek lines, and not a lot of extra fabric to flap in the wind. These are the next classics, for those who like what's next.