CONTACT REDDING HARLEY-DAVIDSON TO LEARN MORE ABOUT CONVENIENT MOTORCYCLE FINANCING.
APPLY FOR FINANCING
FINANCE YOUR NEW MOTORCYCLE
Flexible rates, terms, and financing options that let you finance your whole ride are available through Eaglemark Savings Bank.
Designed specifically for our Owners, the options may allow you to finance genuine parts and accessories, motorclothes, and our various protection plans from Harley-Davidson® Financial Services into your motorcycle loan.
GAP PLUS PROTECTION
Guaranteed Asset Protection (GAP) pays the difference between the fair market value of your motorcycle and the outstanding balance with your lender in the event the motorcycle is totaled or stolen.
The H-D GAP Plus plan will pay up to $1000 for your deductible and include a $1000 credit towards the purchase of a new motorcycle. It's a simple and affordable way to protect your investment.
EXTENDED SERVICE PLAN
The Harley-Davidson® Extended Service Plan is available for both new and used Harley-Davidson motorcycles.
It covers over 1,100 parts plus you receive reimbursement for rental vehicles, towing charges, and even lodging and meals if you are stranded away from home for a covered breakdown.
Optional tire and wheel coverage is available to further enhance your plan. Up to 7 years of coverage for new vehicles and 5 years for qualifying used units give you the peace of mind to ride worry free for years to come.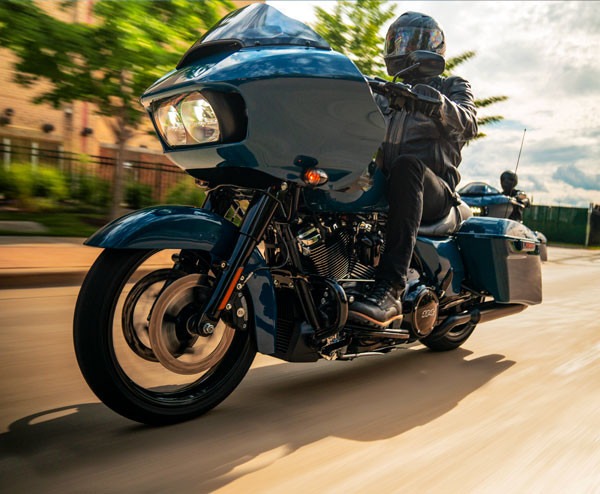 RIDER-TO-RIDER FINANCING
The Rider-to-Rider financing program allows qualified individuals who are buying a bike from a private party sale the opportunity to use Harley-Davidson Credit for their financing needs.
Redding Harley-Davidson® can help you obtain financing and give you peace of mind knowing that Harley-Davidson® experts are involved in your purchase.